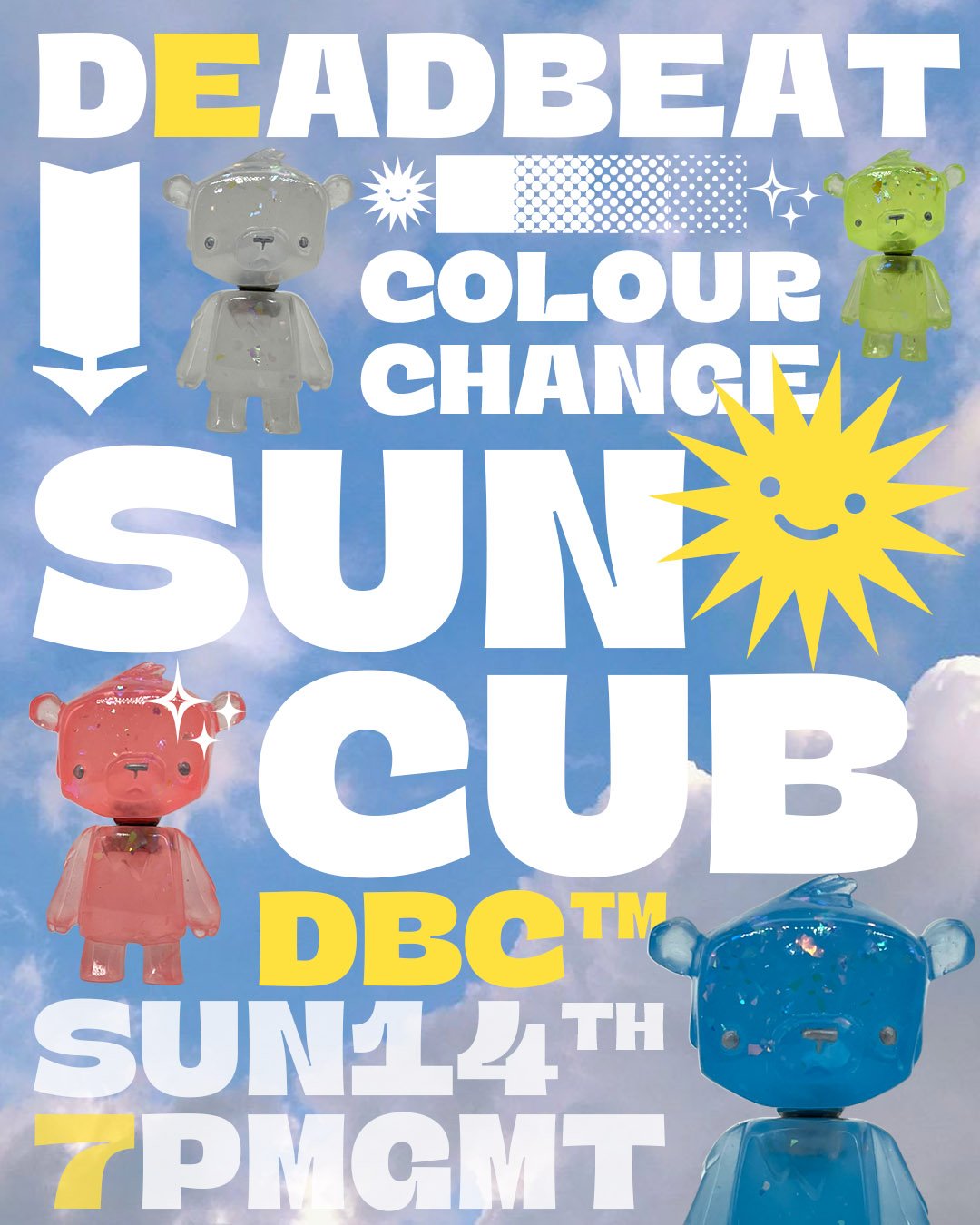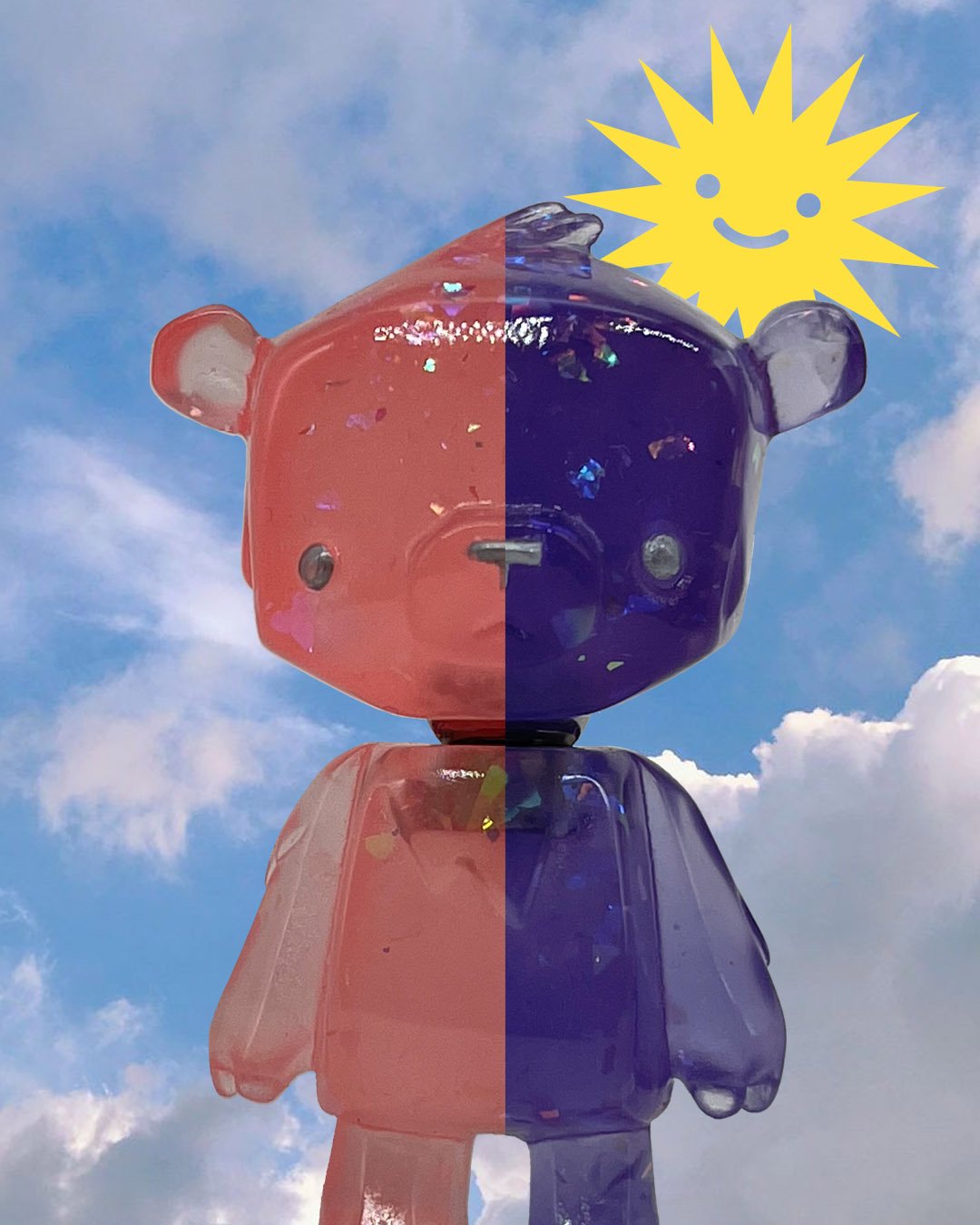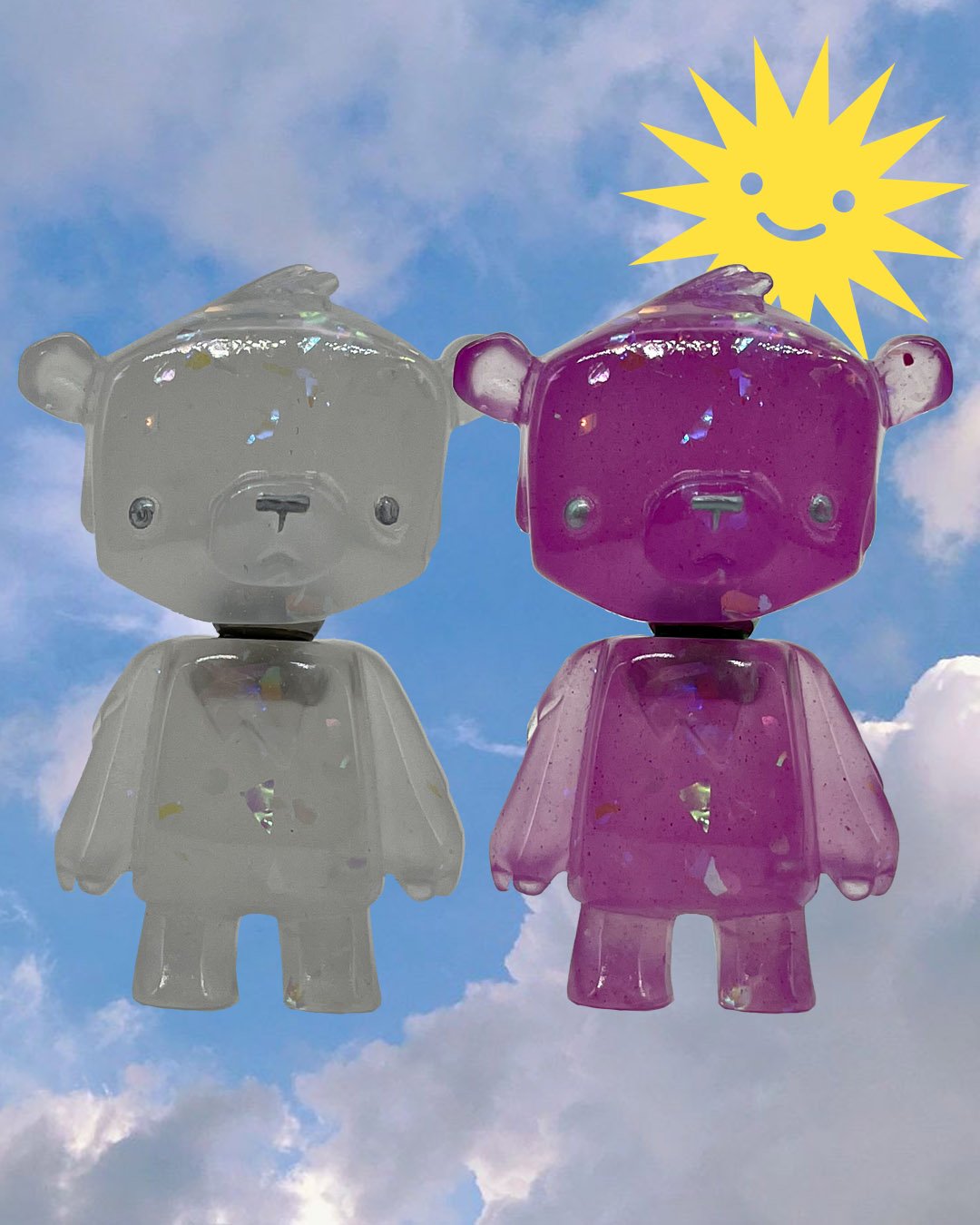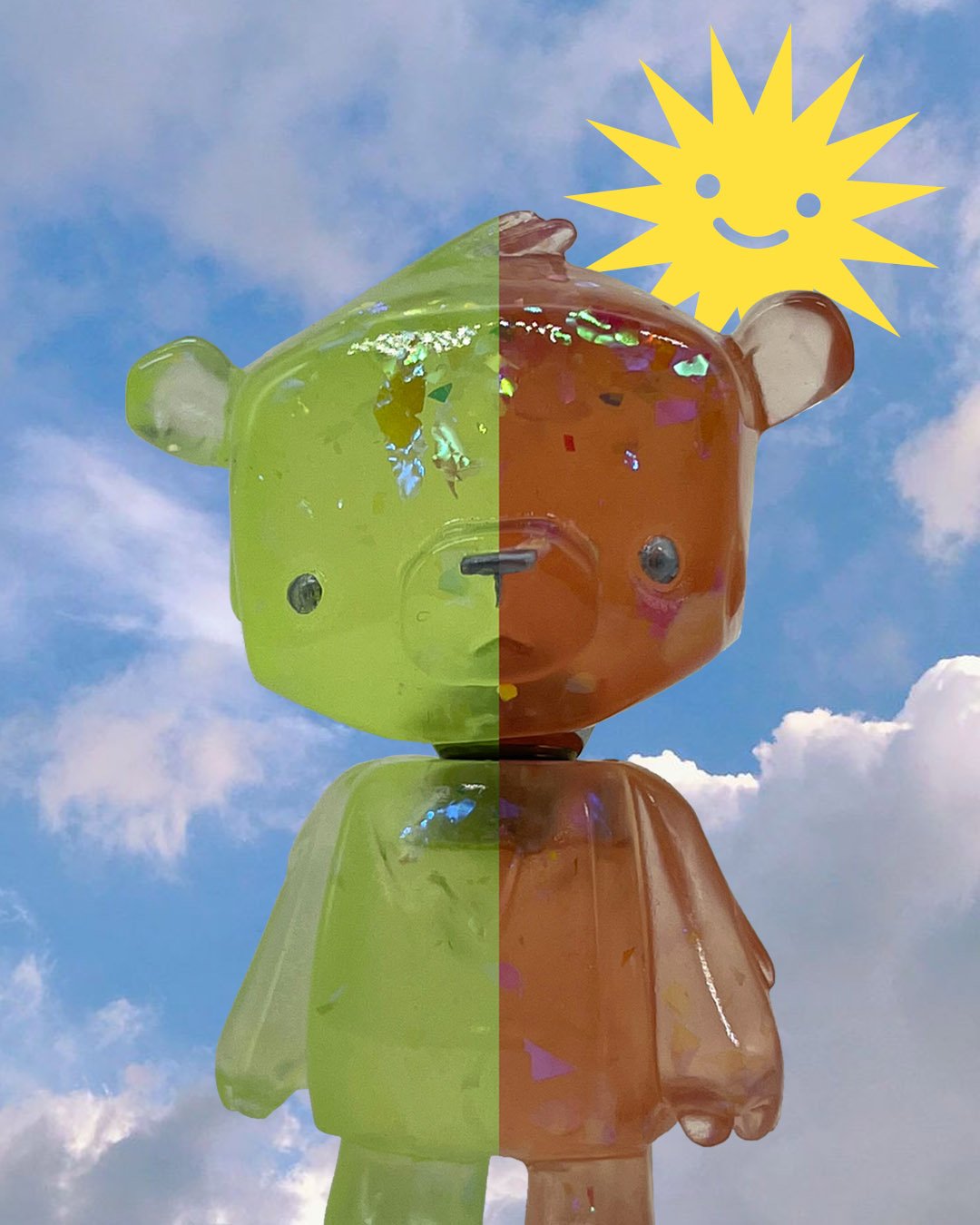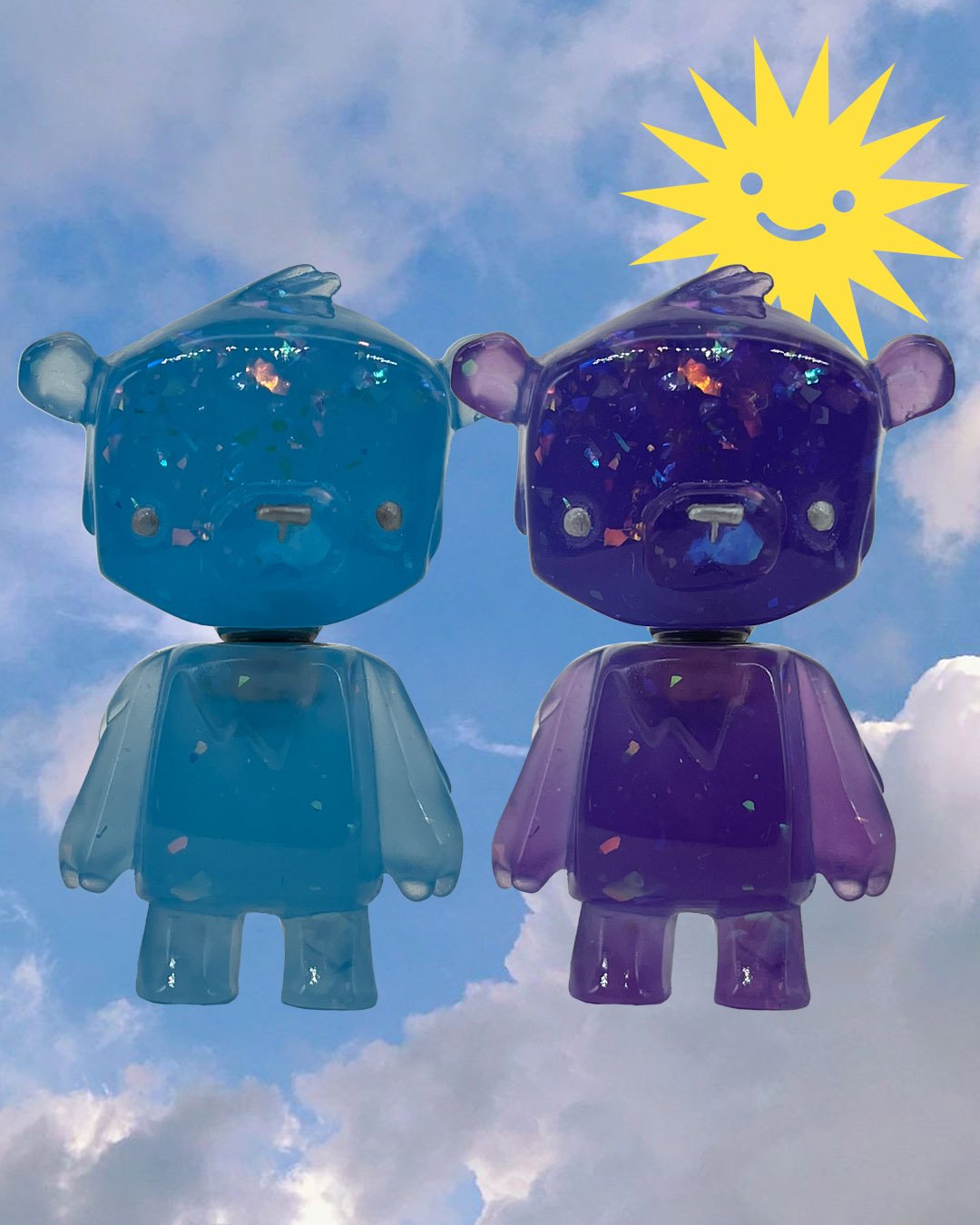 SUN CUBS
CONTINUE THE SUMMER WITH THE SUN FUN KUMA CUB!
• UV COLUR CHANGE WHEN EXPOSED TO THE SUN OR BLACK LIGHT (THE STRONGER THE SUN, THE BOLDER THE CHANGE)
• RANBOW SHIFT SPARKLES
• MAGNETIC ARTICULATED HEAD
• KUMA CUB STANDS 5.5CM HIGH
• CUTENESS GUARANTEED
• WOW YOUR FAMILY AND FRIENDS AT BARBECUES!
1 OF EACH COLOUR PER PERSON PLEASE, YOU CAN TRY AND SNAG DIFFERANT COLOURS BUT LETS NOT BE GREEDY
PACKED IN BAG WITH "DEADBEAT SUMMER" HEADER TAG
EACH KUMA CUB IS HAND MADE AND PAINTED AND UNIQUE DUE TO THE PROCESS, AND THEREFORE THE EFFECTS MAY VARY FROM THOSE PICTURED.
ATENTION!
ALTHOUGH THESE LITTLE CUBS LIKE TO PLAY IN THE SUN, THEY SHOULD NOT BE HOMED IN DIRECT SUNLIGHT. THEY LIKE A COOL SHADY SPOT TO LIVE, OTHERWISE THEY MAY GET REAL THIRSTY.