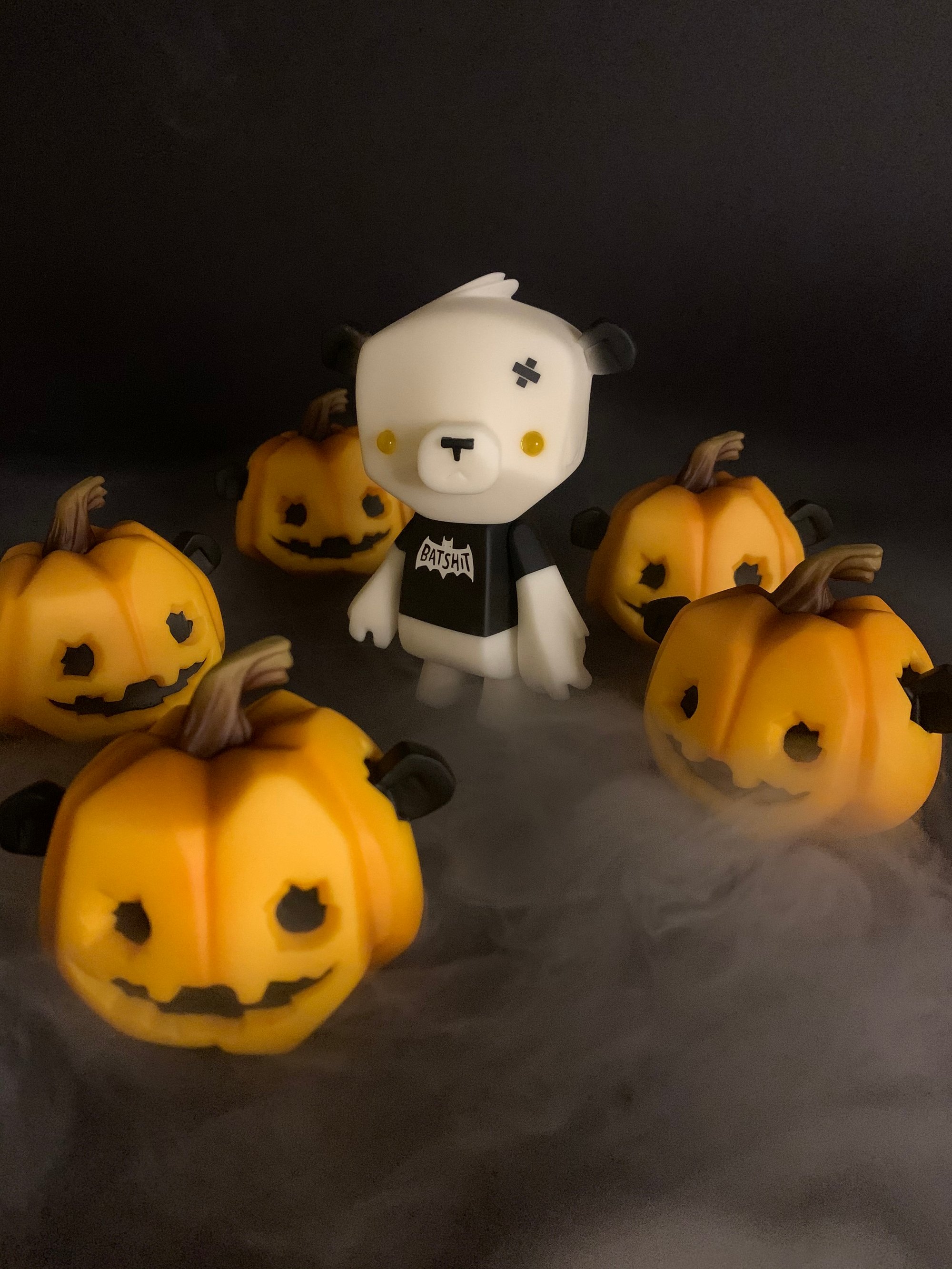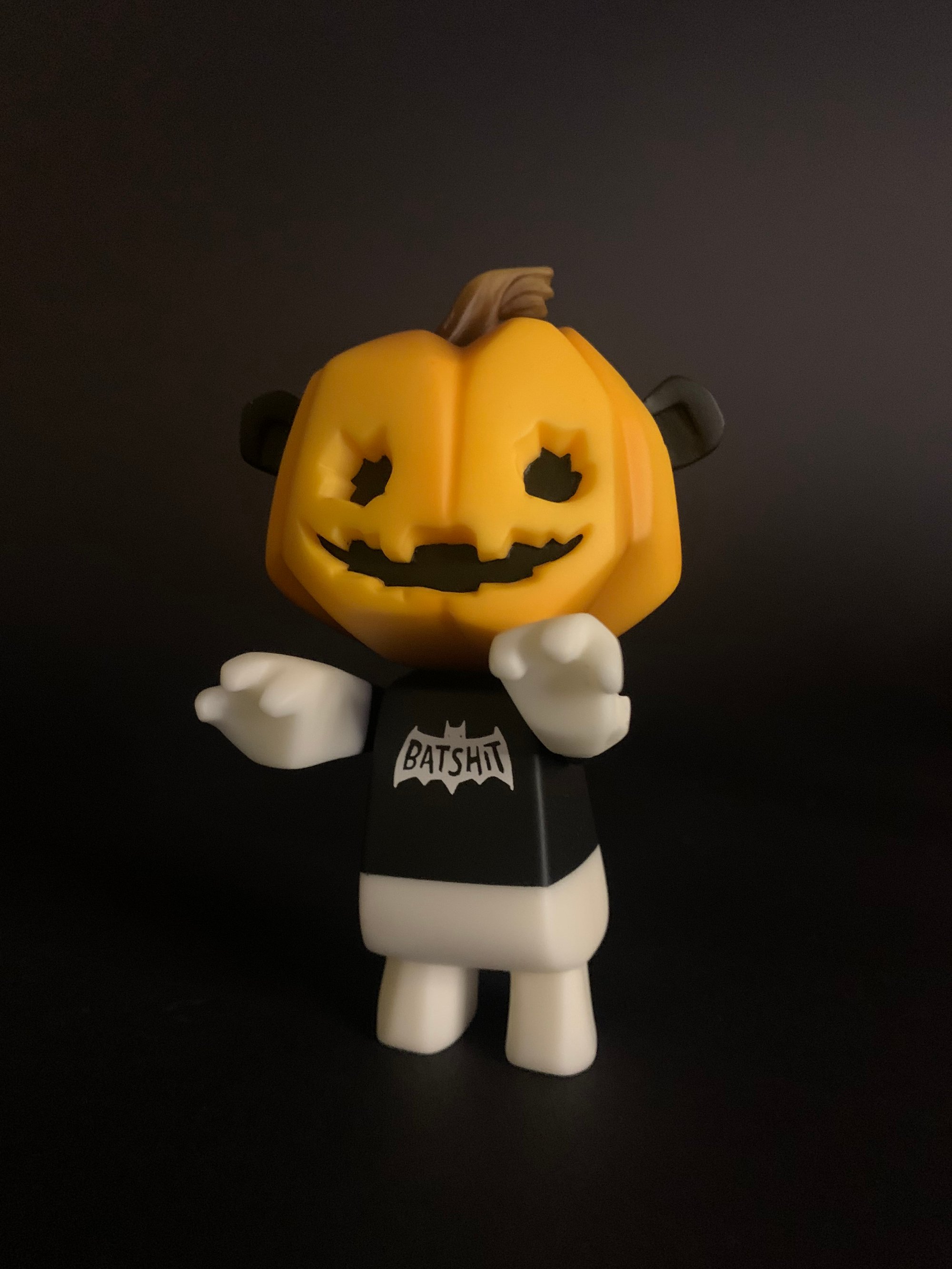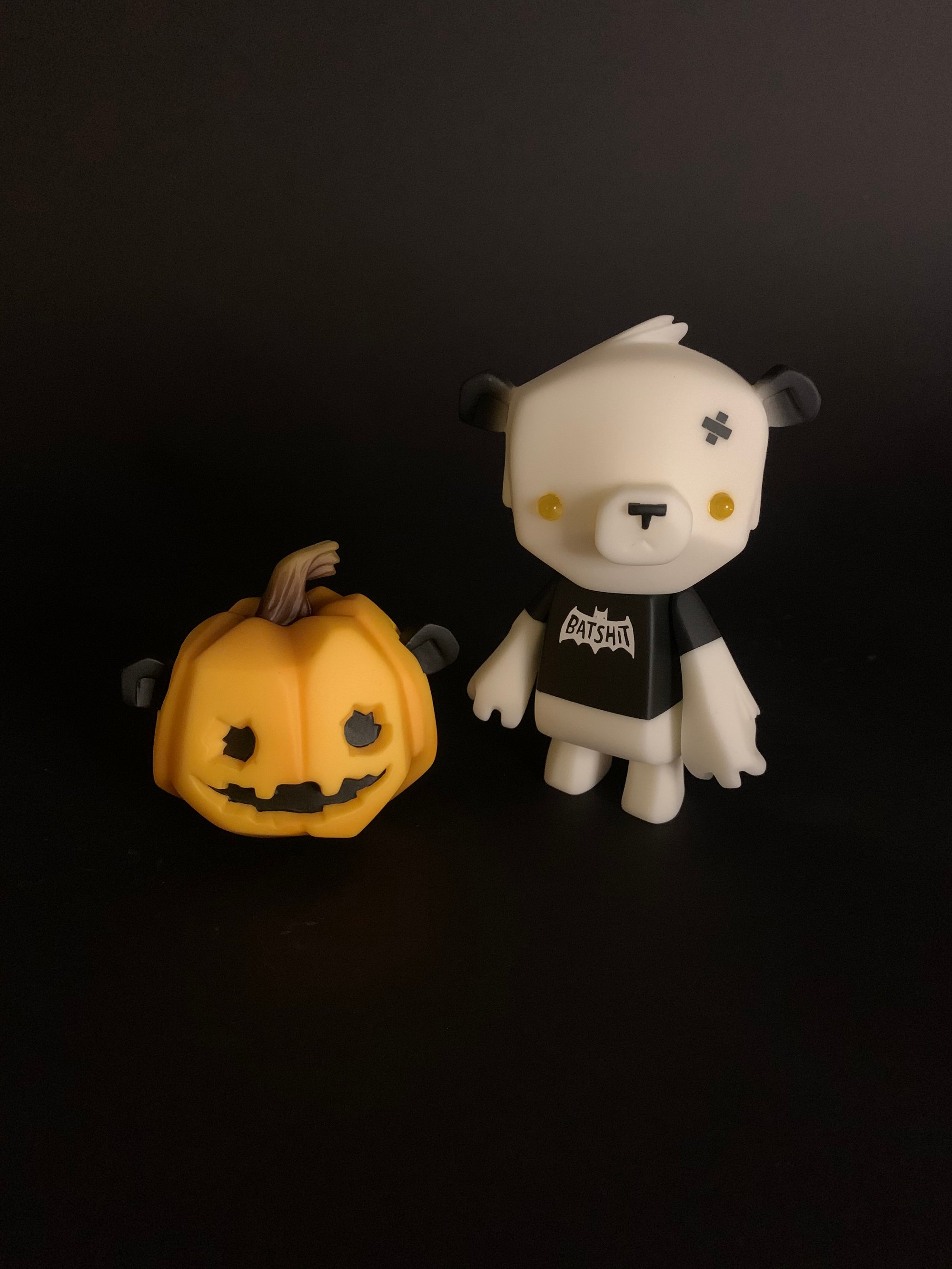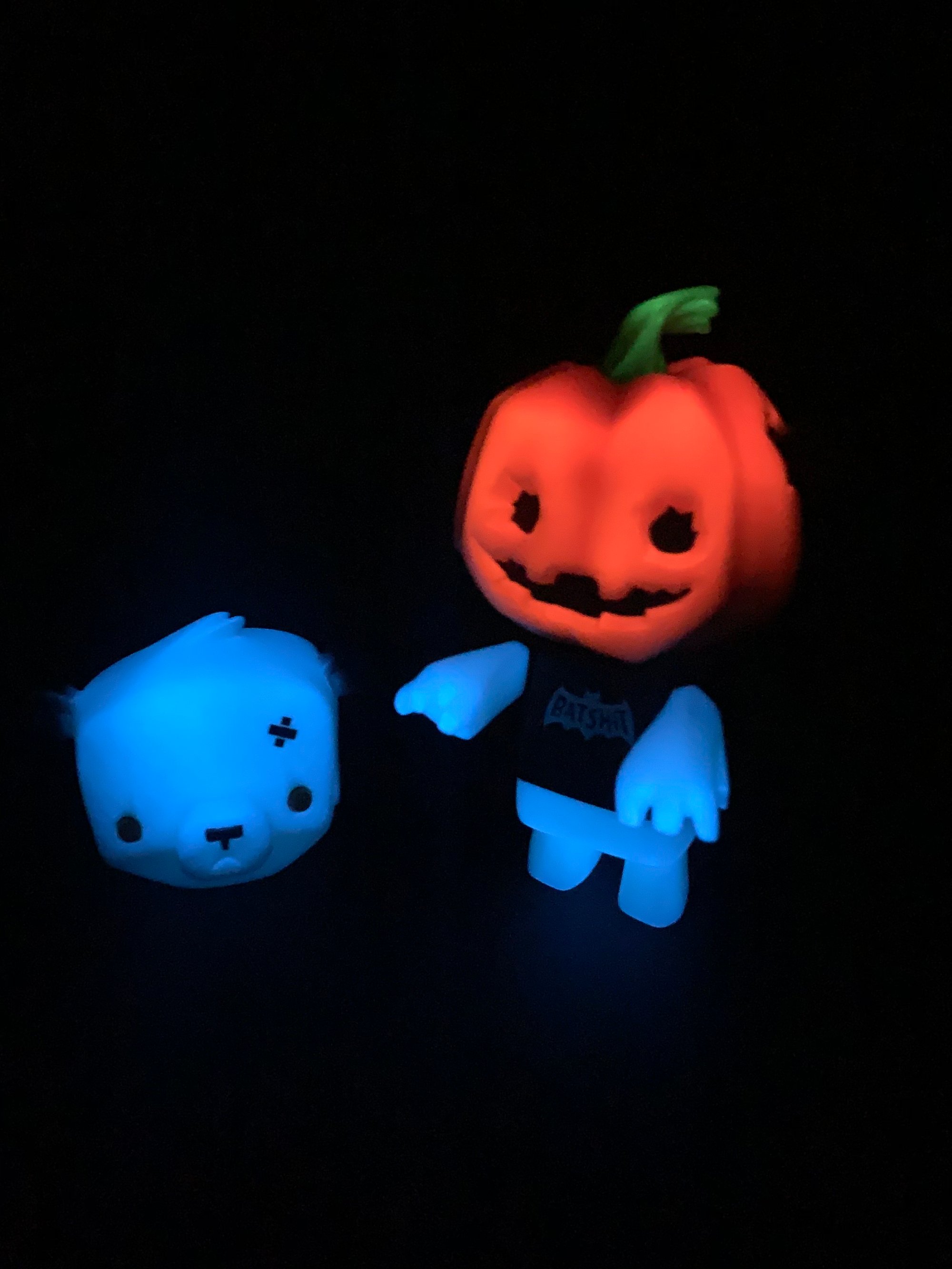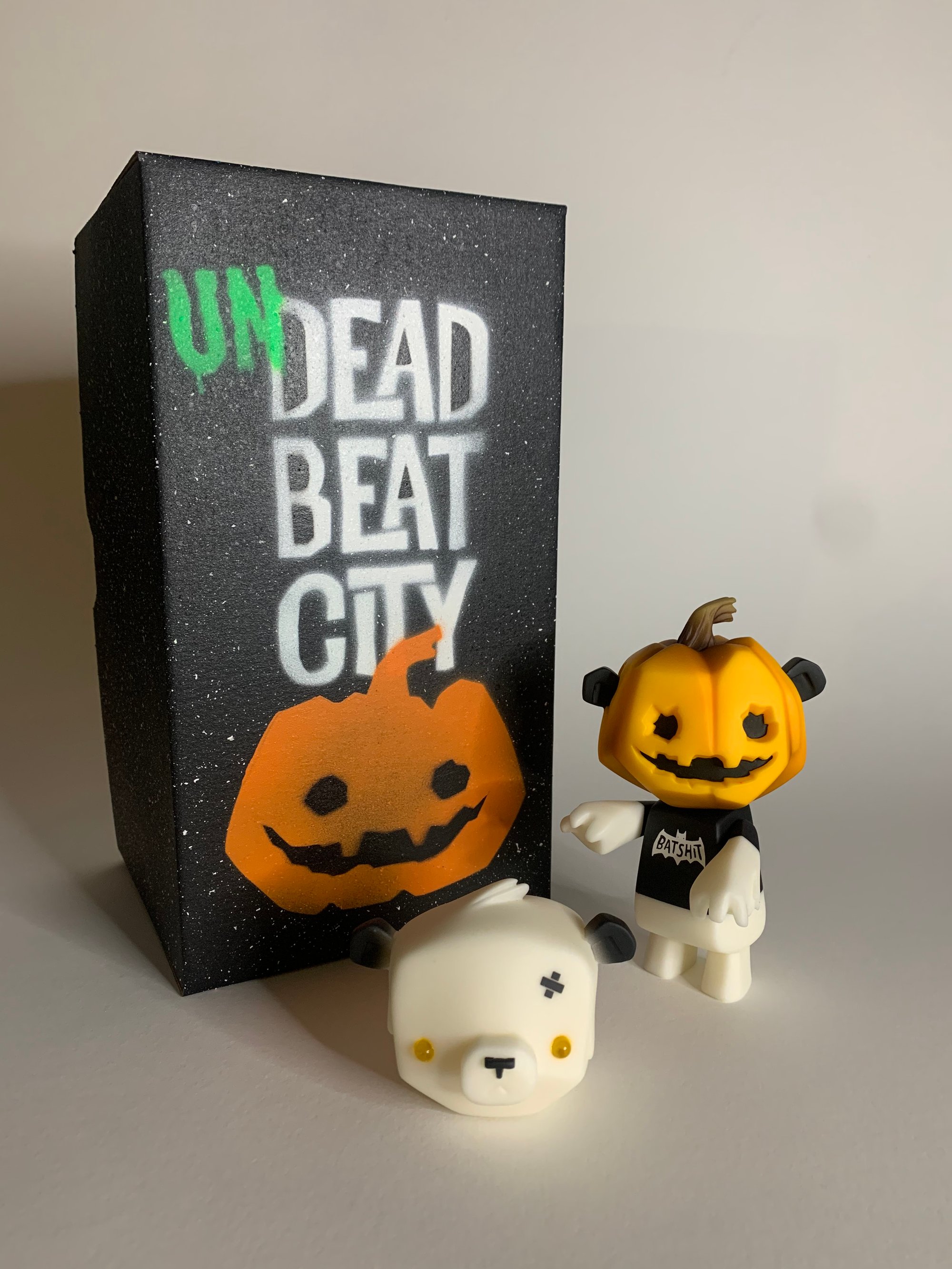 PUMPY
PUMPKIN PATCH KUMA
Mixed glow Kuma in "Batshit" Tee. with bonus swappable pumpkin head. Kuma bear glows blue, and pumpkin glows orange, holy shit!
MIXED GLOW IN THE DARK BEAR WITH MAGNET ARTICULATION, WHICH ALSO ALOWS FOR HEADS TO BE SWAPPED WITH OTHER KUMAS.
KUMA COMES PACKED IN A GID SRAYPAINT ARTBOX.
KUMA STANDS 11CM HIGH
Handmade and painted.