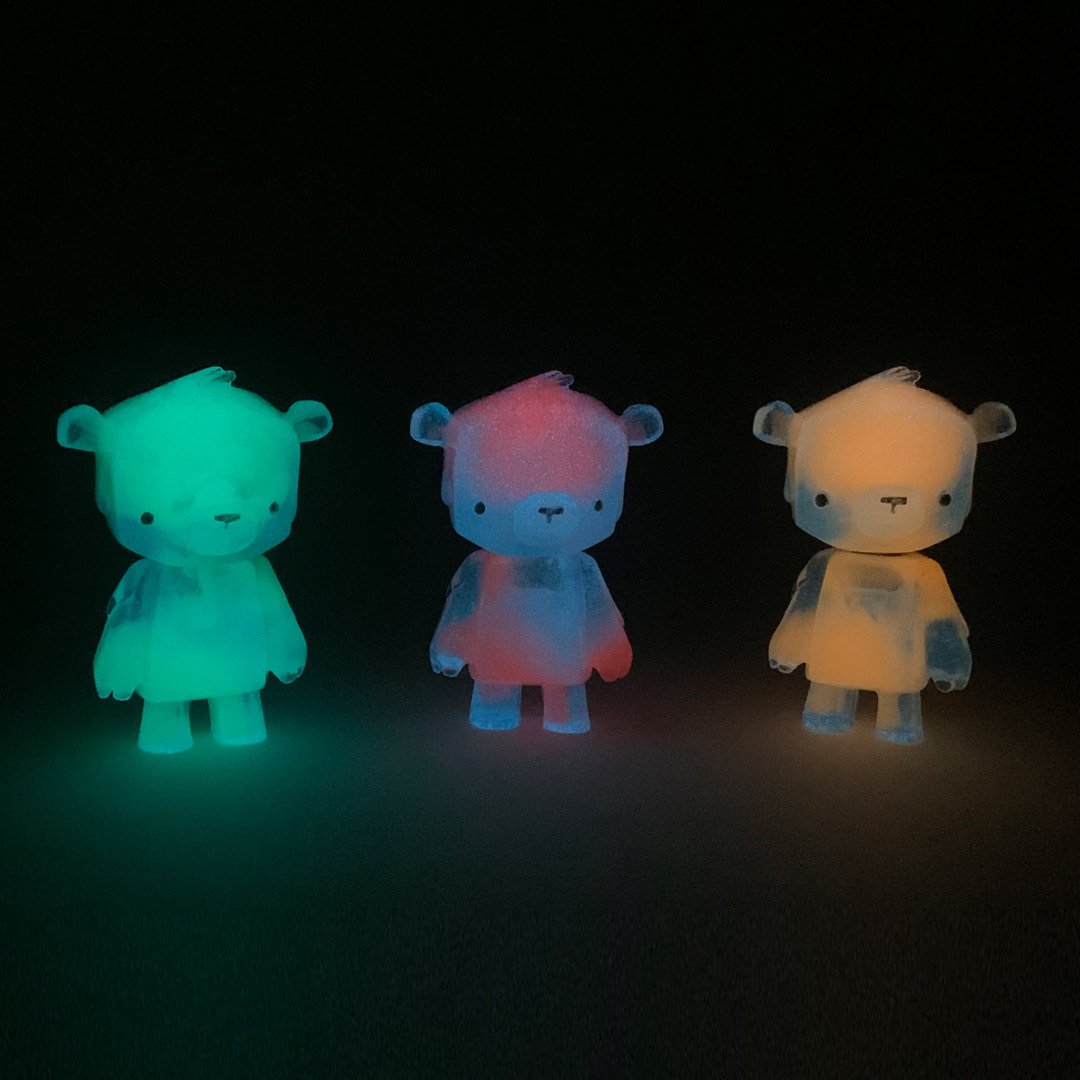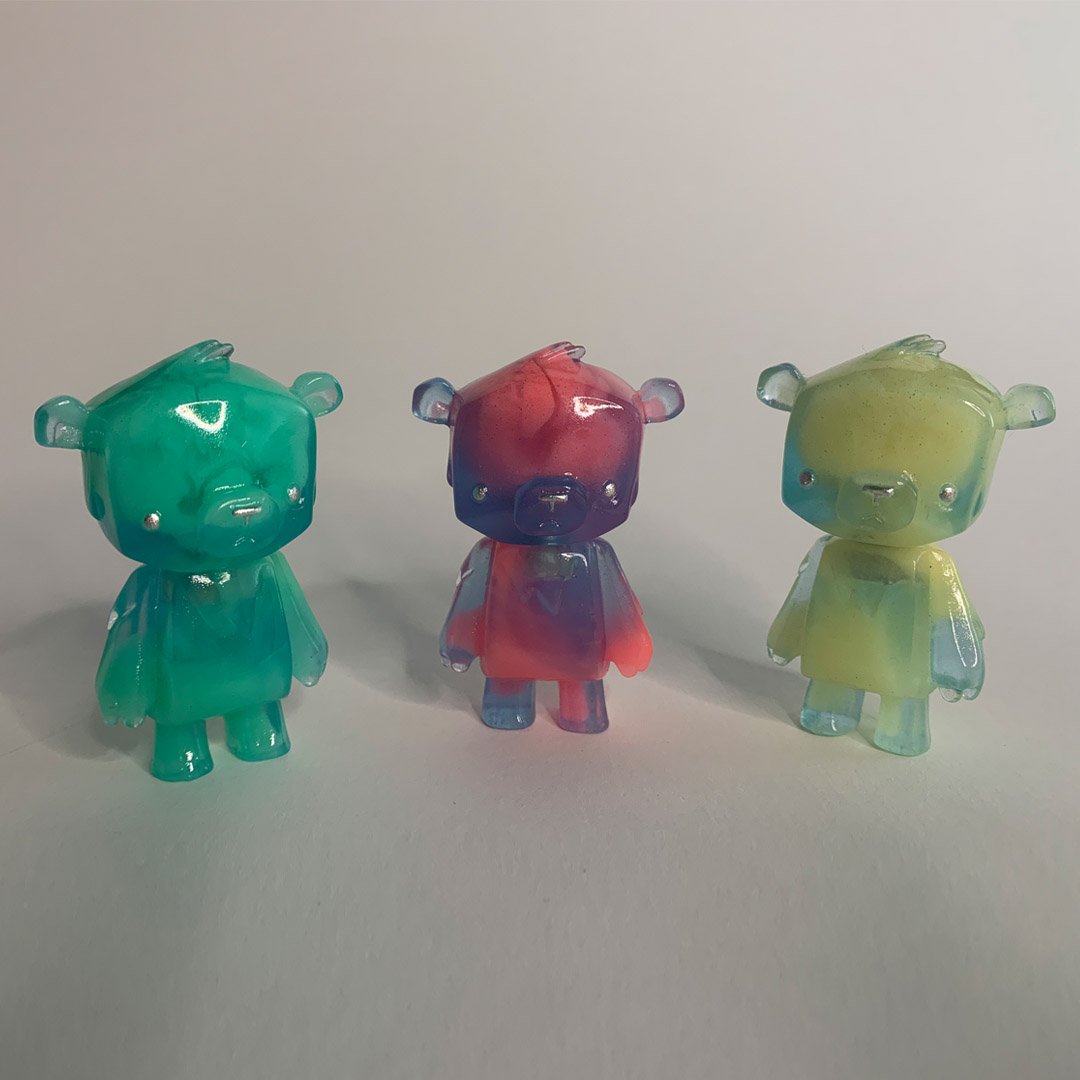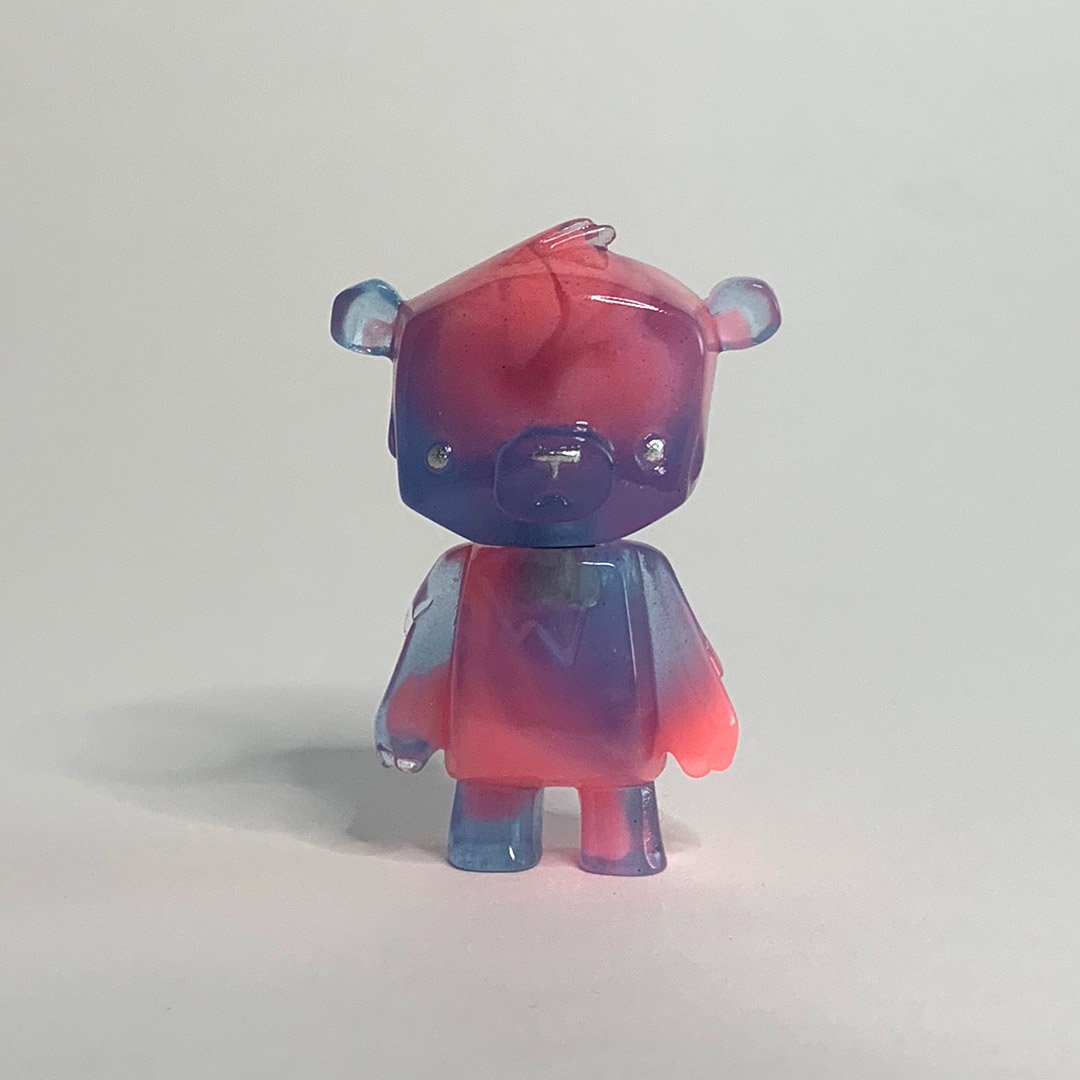 GOOEY KABLOOEY
MINI GOOEY KUMA
THEY MAY LOOK INFECTED, BUT THESE GUYS HAVE BEEN ISOLATING FOR TWO WEEKS, GUARANTEED, SO DONT WORRY ABOUT THEM COMING ROUND TO YOUR HOUSE.
THES KUMAS HAVE GOOEY G.I.D PINK, GREEN, OR YELLOW INSIDES WITH A CLEAR BLUE G.I.D BODY.
EACH GOOEY KUMA IS UNIQUE DUE TO THE PROCESS, AND THEREFORE THE EFFECTS MAY VARY FROM THOSE PICTURED.
GLOW IN THE DARK, WITH BALLJOINT MAGNET AT THE NEEK FOR POSING, WHICH ALSO ALOWS FOR HEADS TO BE SWAPPED WITH OTHER KUMAS.
KUMA STANDS 5.5CM HIGH - HAND MADE & HAND PAINTED
PACKED IN POLYBAG AND HEADER CARD