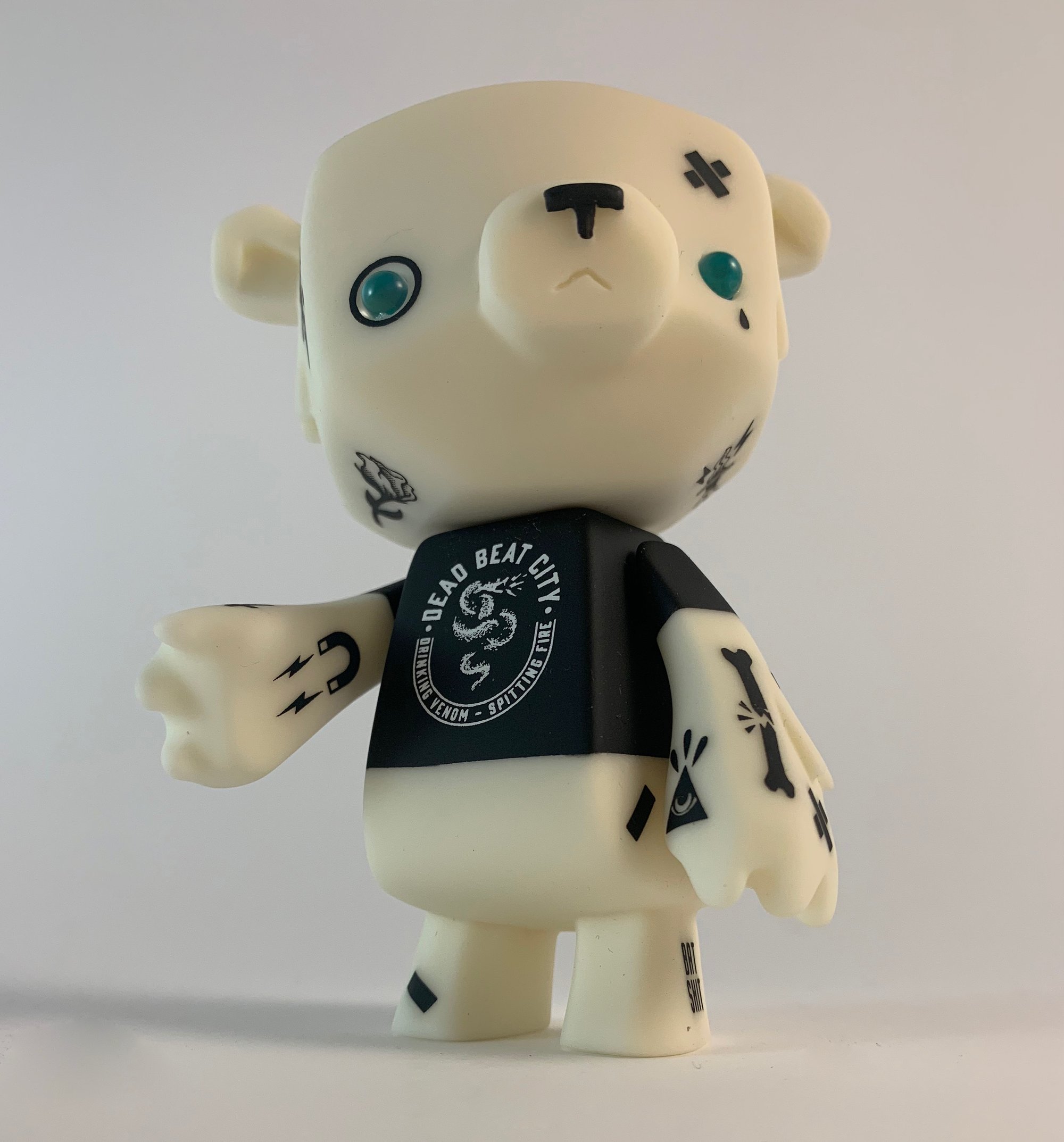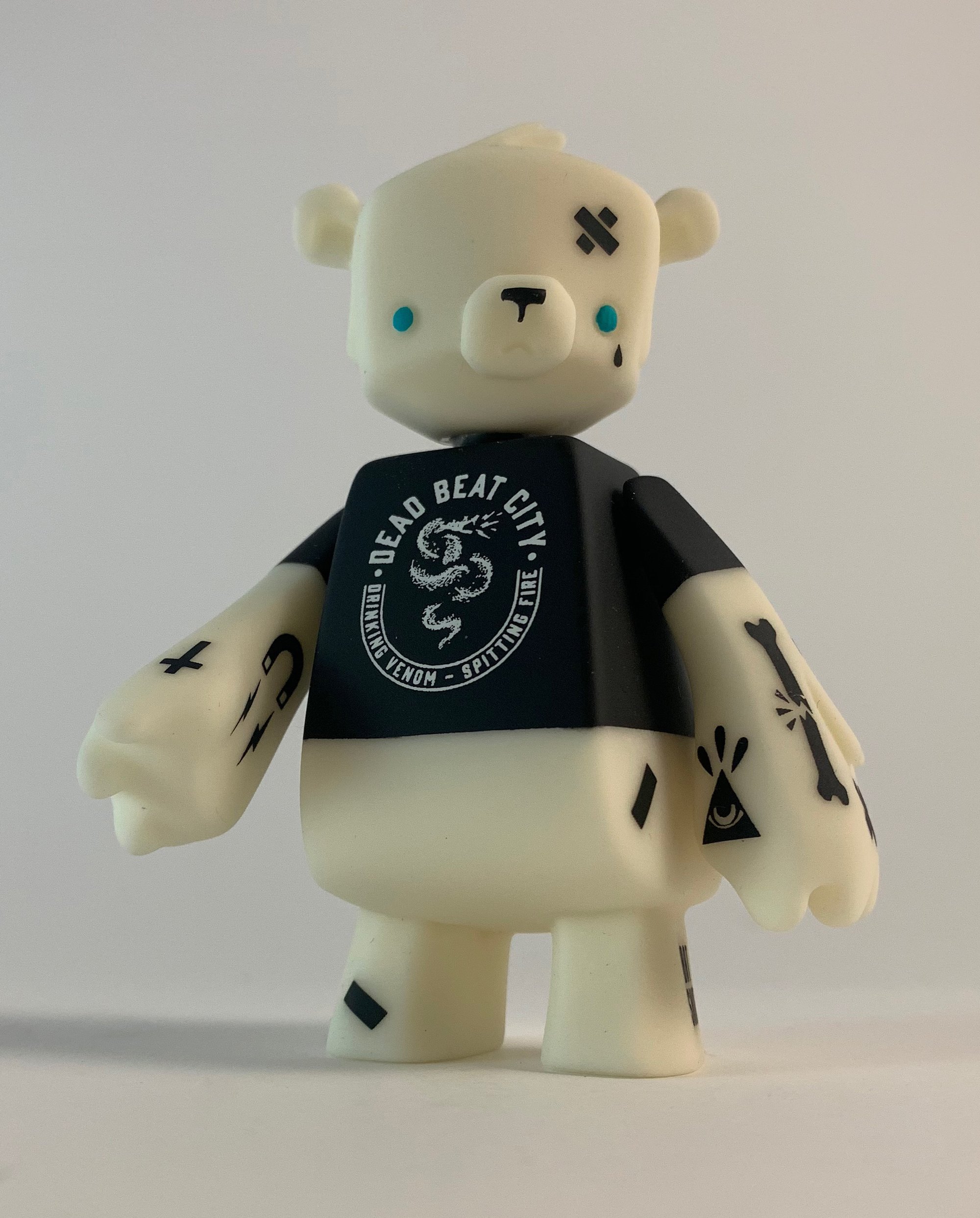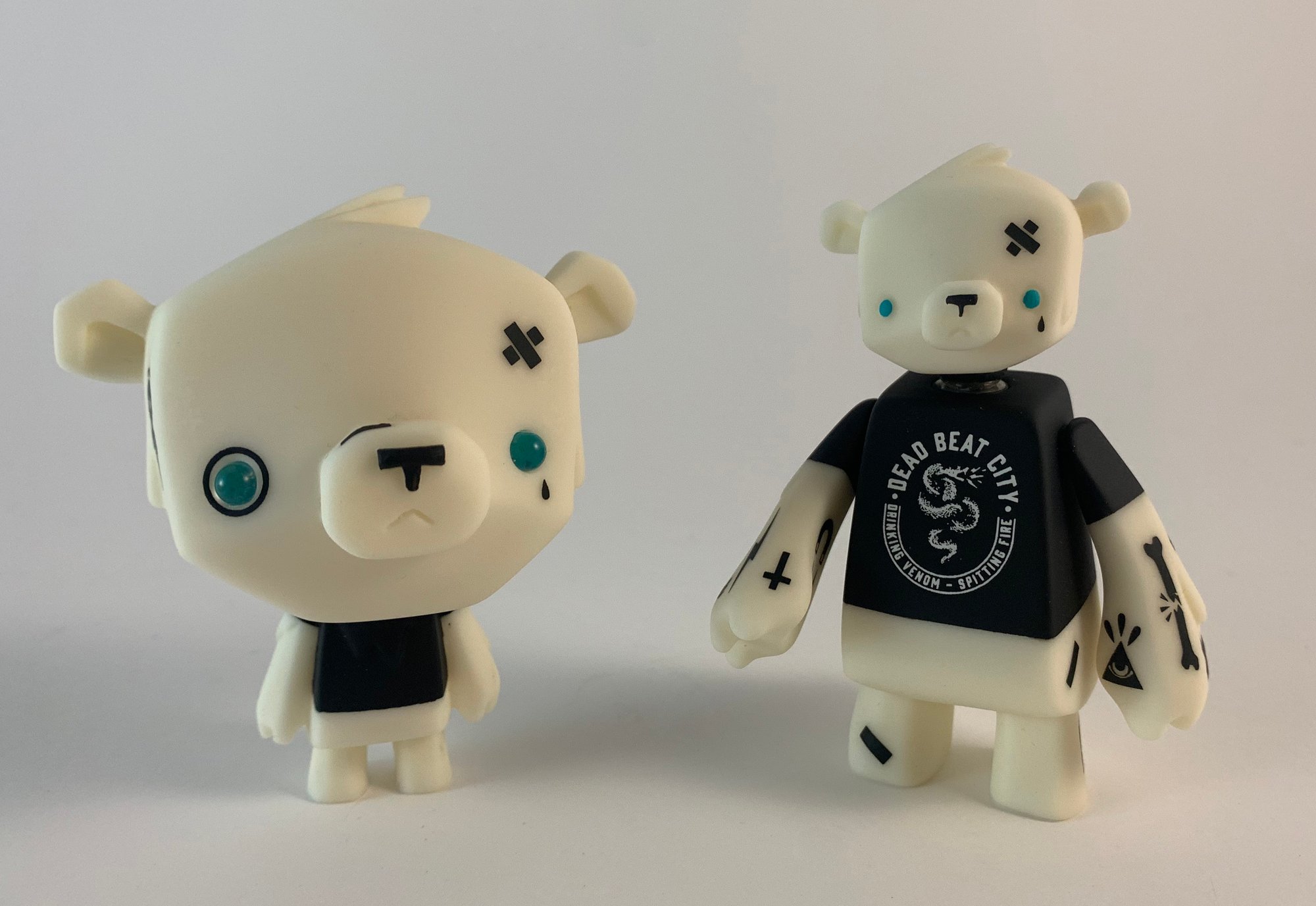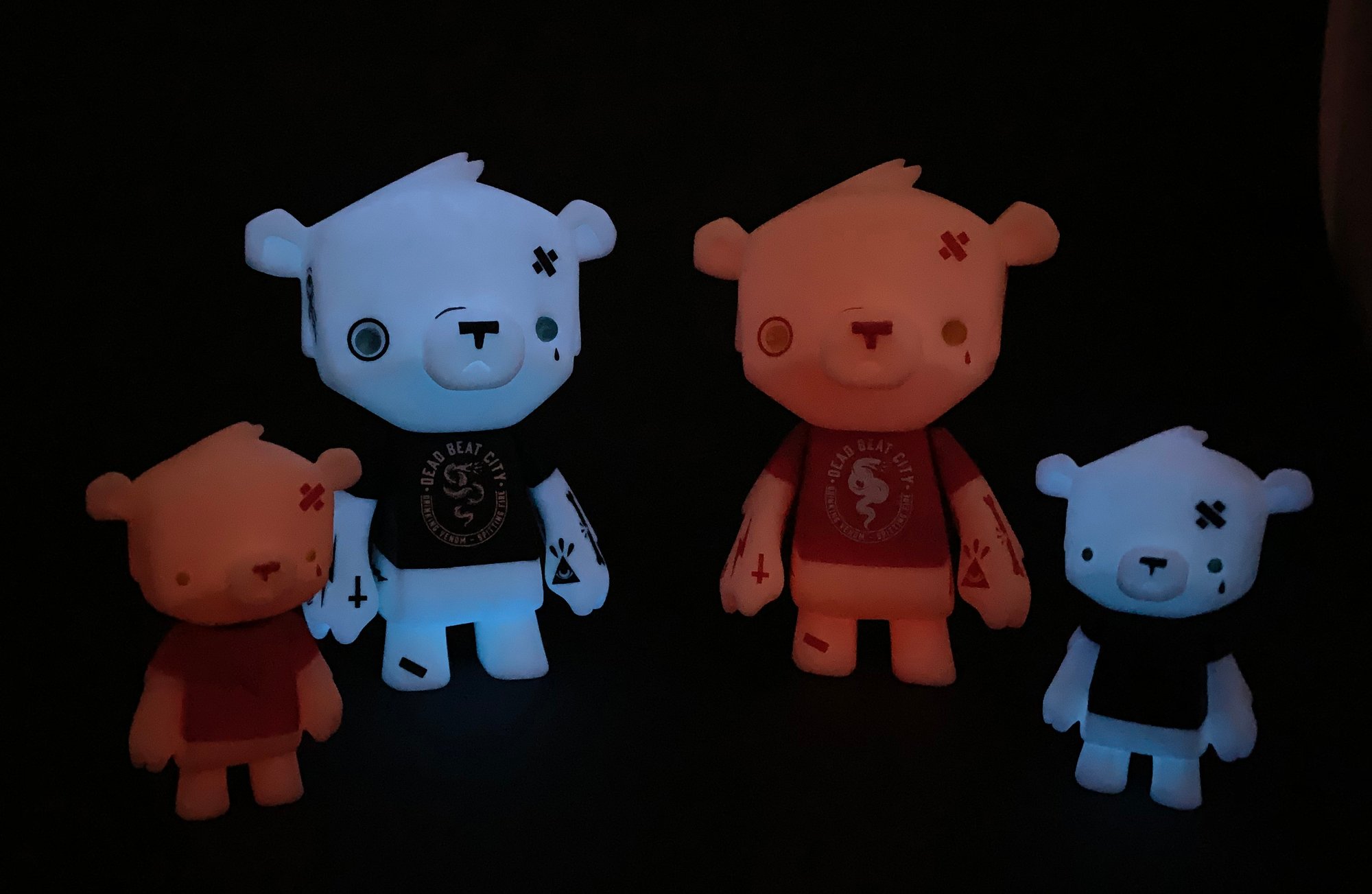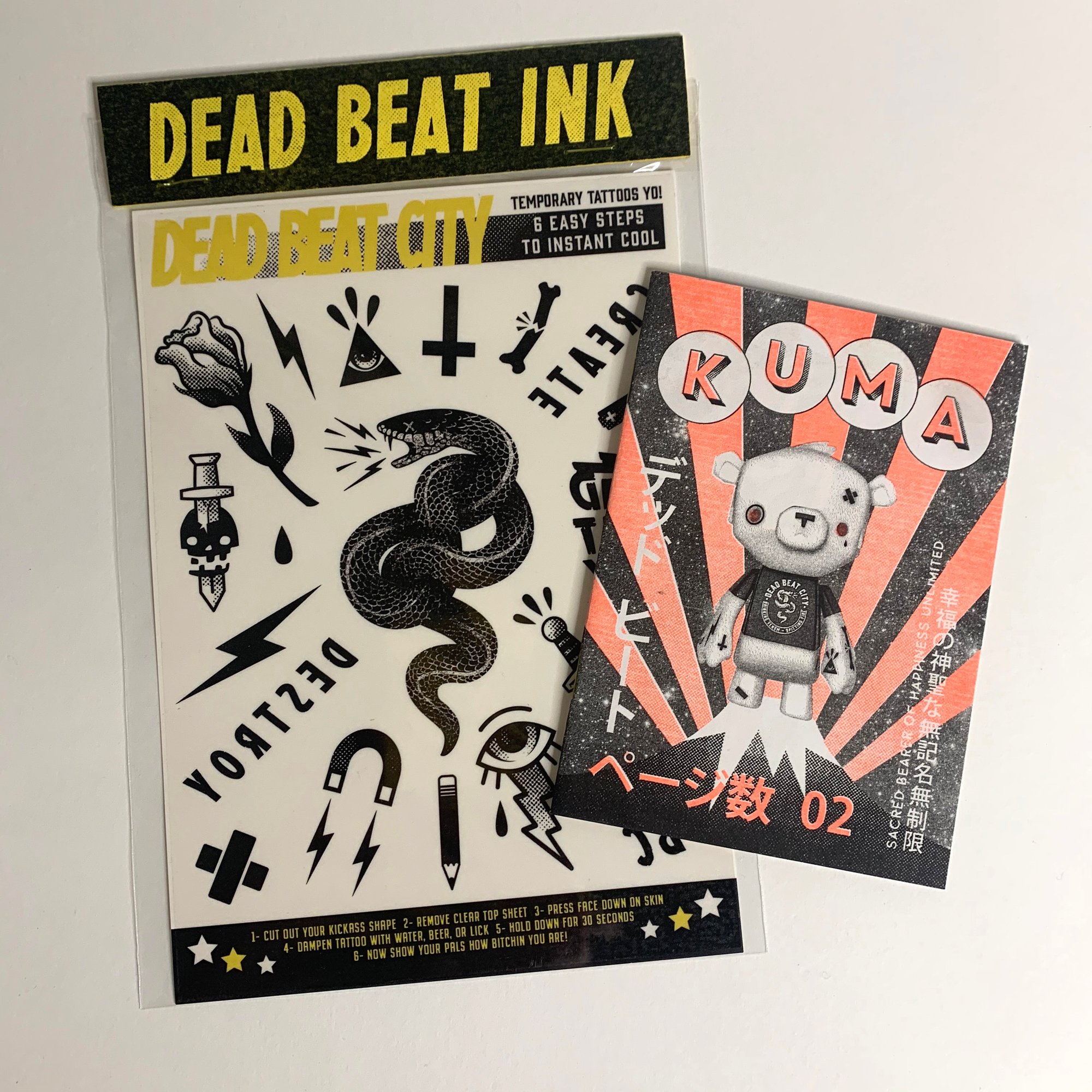 DEAD BEAT BEAR
DEAD BEAT BEAR SET
Black T-shirt, Black Tattoos, Blue glow in the dark.
The cutest ruffest tuffest Kuma out there, he had to join a gang to get through lockdown! But he's wearing it well I reckon, who wouldn't want to be in Kuma's gang!
Kuma comes packed with a limited edition neon Riso printed Zine, and a sheet of temporary tattoos so you can look as tuff as Kuma, and amaze your friends!
BLUE GLOW IN THE DARK BEARS WITH MAGNET ARTICULATION, WHICH ALSO ALOWS FOR HEADS TO BE SWAPPED WITH OTHER KUMAS.
KUMAS COMES PACKED IN A SRAYPAINT ARTBOX.
BIG KUMA STANDS 11CM HIGH
MINI KUMA STANDS 5.5CM HIGH
HAND MADE & HAND PAINTED