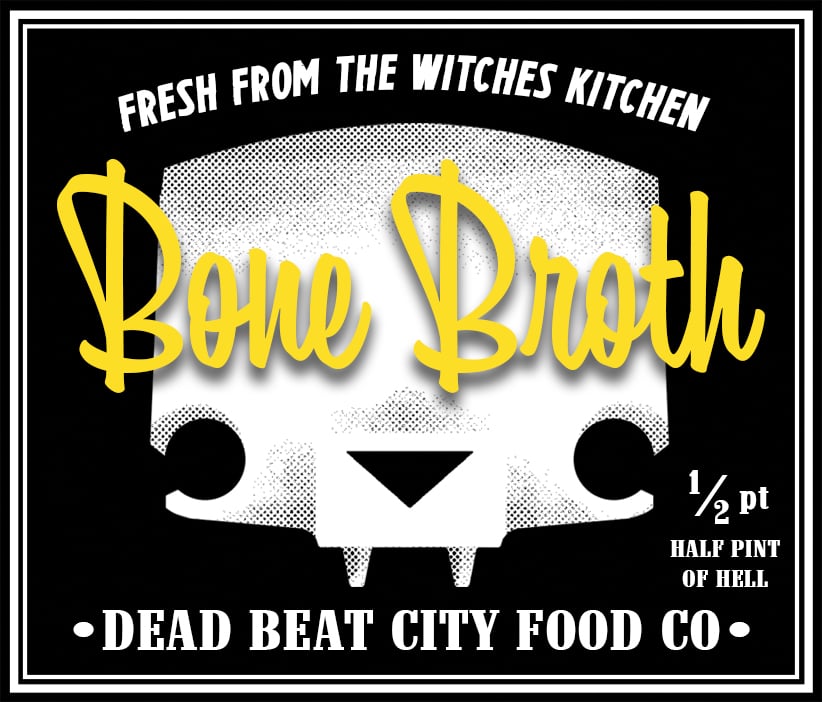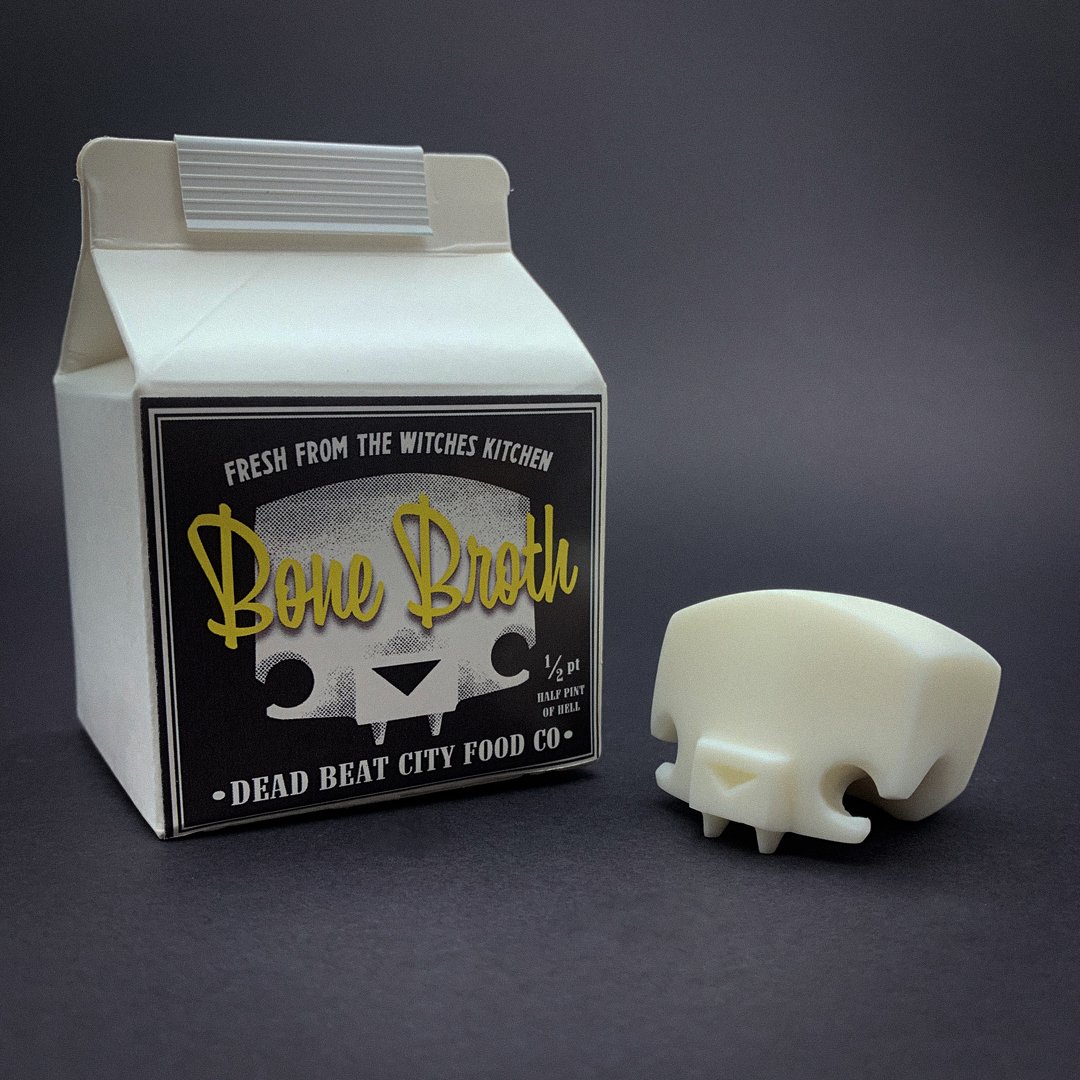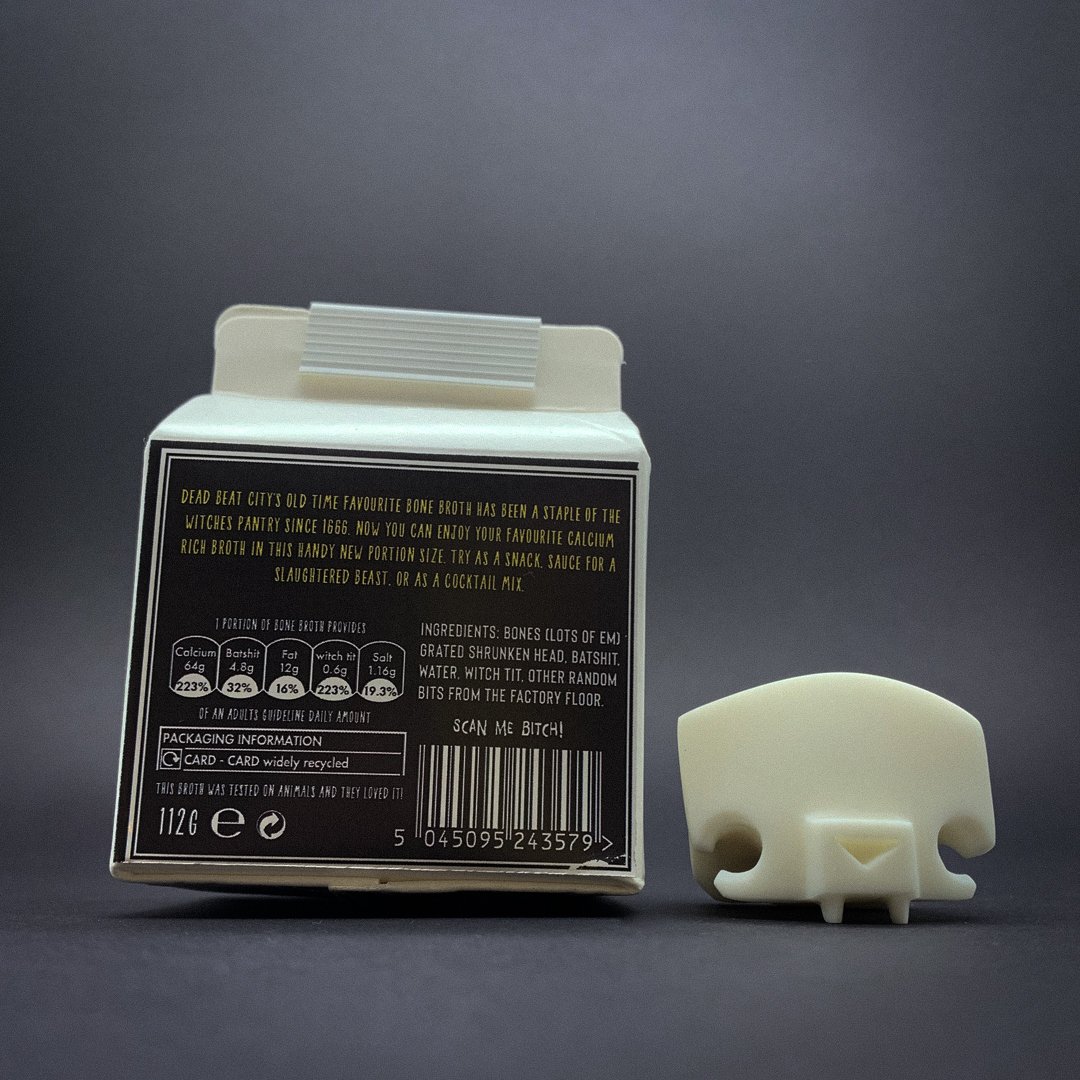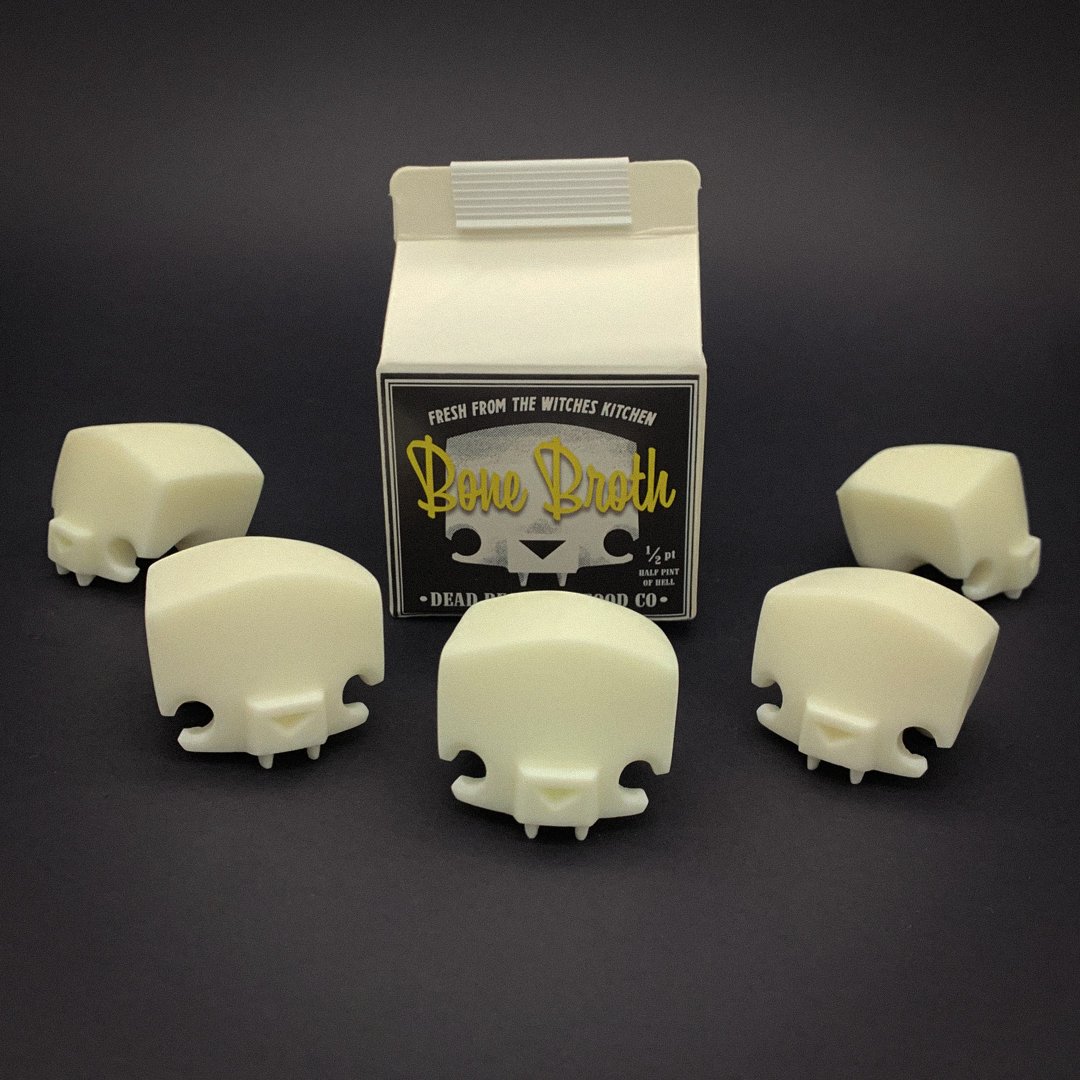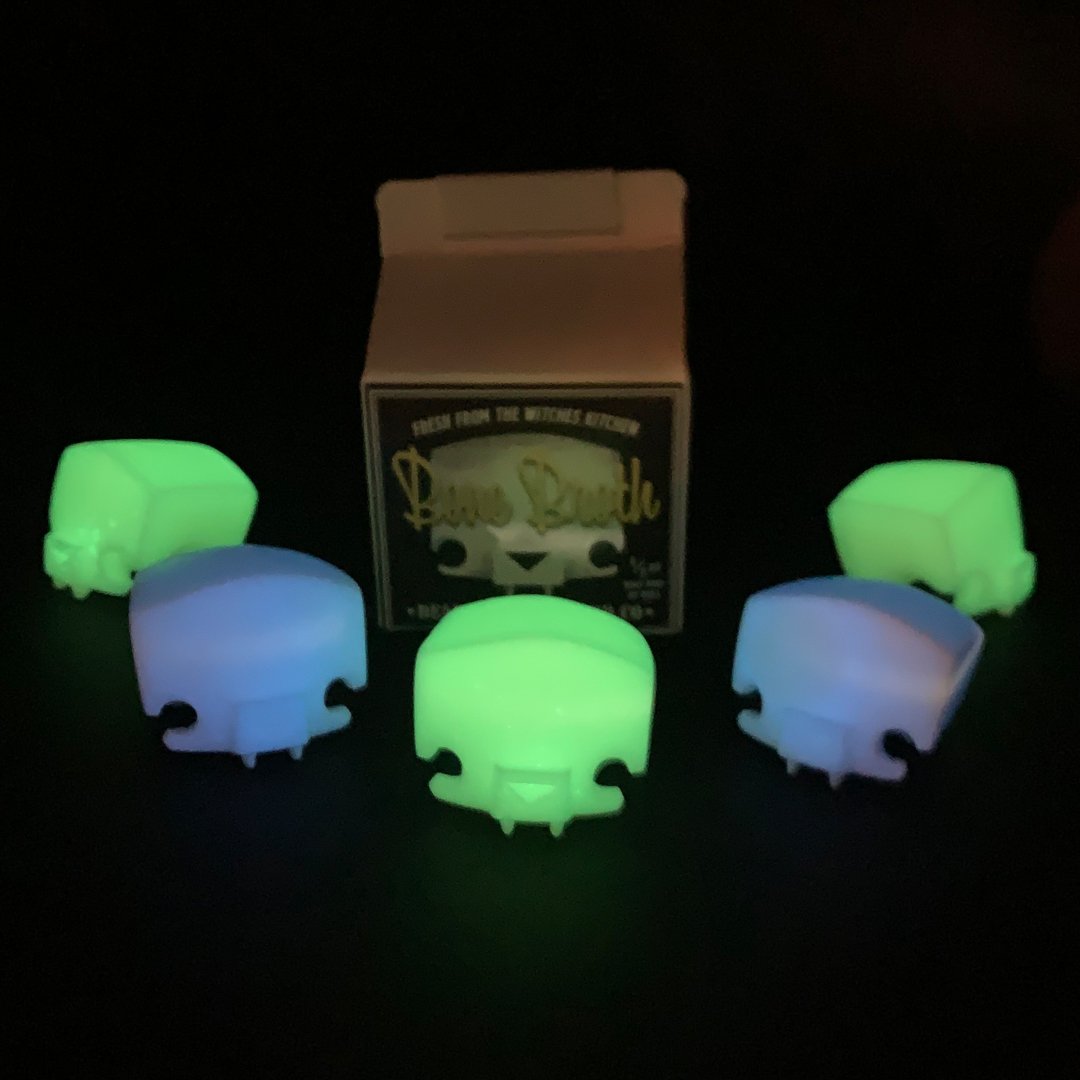 BONE BROTH
Warm those bones this winter, by eating another,...erm...........animals..... bones?!*
Dead beat city's old time favourite Bone broth has been a staple of the witches pantry since 1666. now you can enjoy your favourite calcium rich broth in this handy new portion size. try as a snack, sauce for a slaughtered beast, or as a cocktail mix.
*This product contains absolutely no broth.
Inside each carton is a single glow in the dark skull, blue or green to choose from. There are no magnet attachments to these, they are just decorative pieces. Hey I guess they are accesories!